Most of the images in this post have some sort of orange used in the room. I am using it as a idea file for my guest bedroom. I will be using my white duvet from pottery barn that is pearl embroidered in orange. Then I have a orange and white quilt from PB that I fold at the end of the bed. So, these images show different combinations with orange that I might be able to use.
Things that I need to decide on:
1. Fabric for headboard
2. wall color
3. roman shade fabric
4. pillows (I love pillows)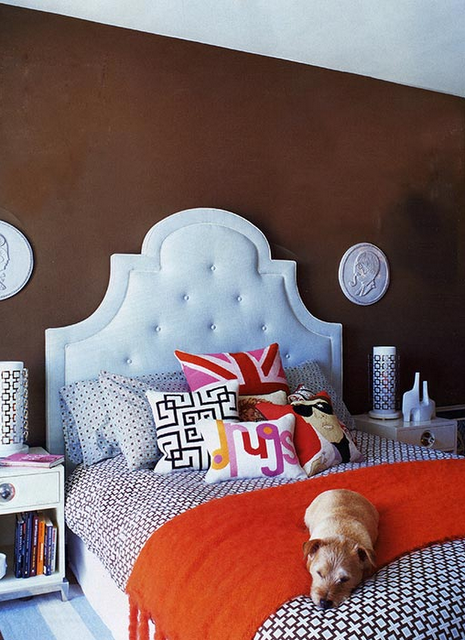 I can't get enough of fabric covered headboards
.
Image: Jonathan Adler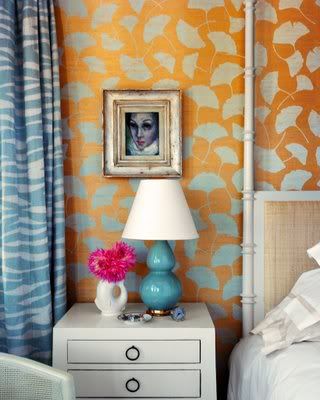 (unknown source)
This room had orange wallpaper that is ribbed or textured. Image: Hillary Thomas Designs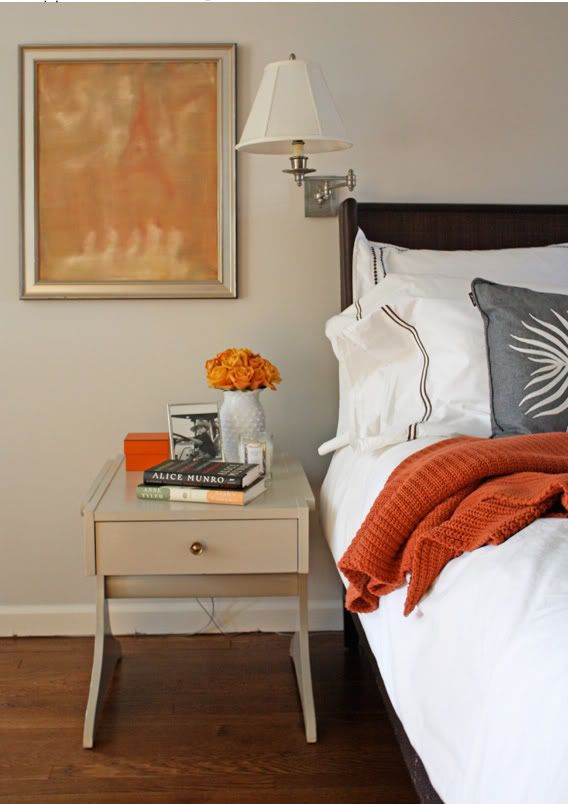 This image(above) is from
Good Bones & Great Pieces
. I really liked the paint color in this room. So, I sent an email to the girls over there & they were kind enough to tell me that the color on the walls is
Benjamin Moore Pale Oak
. I have been looking for a color similar to this.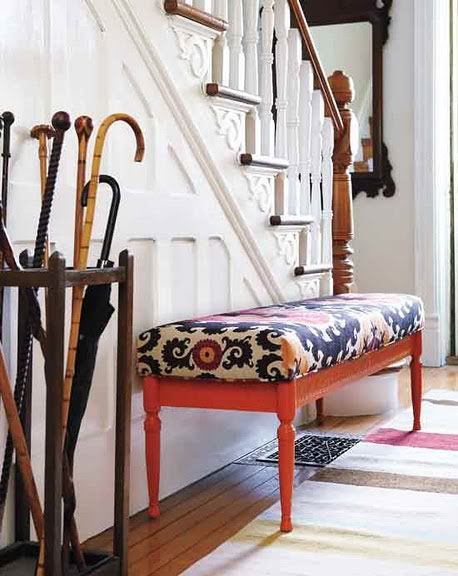 I have this love for furniture painted in fun colors like in this image from Style at Home. The bench was a Craigslist find for $15, which was then painted orange. I also love the Suzani inspired fabric that was used for the cushion. Something like this would be so cute at the end of the bed in my guestroom.
Image: Tobi Fairley
The orange fabric headboard is cute in this room, along with the orange trim around the white duvet.
Image: Massucco Warner Miller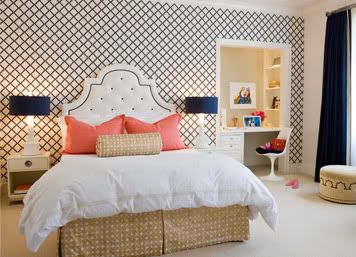 This image above is really cute. I like the headboard with the nail tacks around the edge, & the 2 white lamps that have dark navy blue shades. This is the 3rd image in this post that has wallpaper in it. I know that my mom is cringing at the idea of wallpaper, but I am seeing wallpaper used alot these days. Good news is that it has been improved from the old dreaded wallpaper that is a pain in the you know what to remove. It is now supposed to be easier to put up and easier to take down.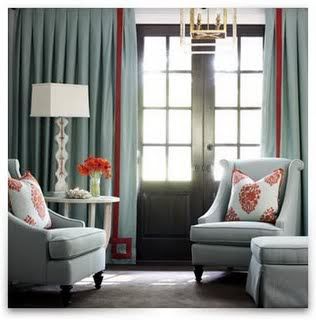 I think that this room is nice and I like the light blue, orange, white and tan colors they used. really like this room from House Beautiful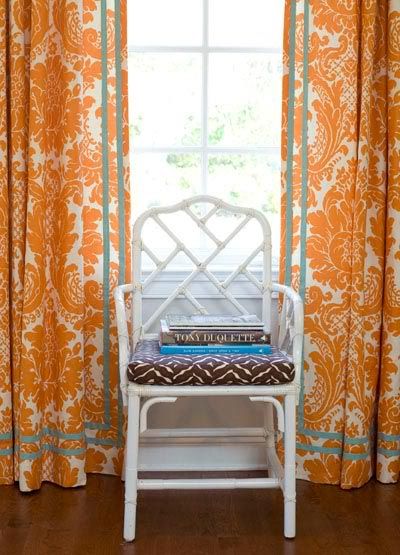 In this image from Palmer Weiss, the blue ribbon border on the curtains is a nice touch.
I wanna get my hands on that throw on the side of the couch in blue. Too bad it is way out of my budget. Image by Palmer Weiss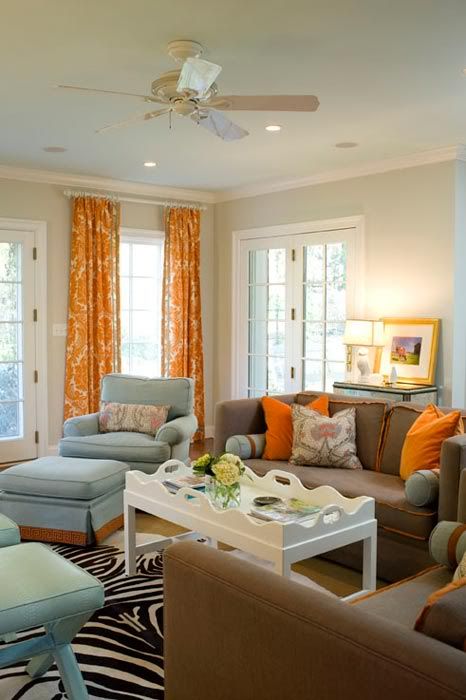 Palmer Weiss