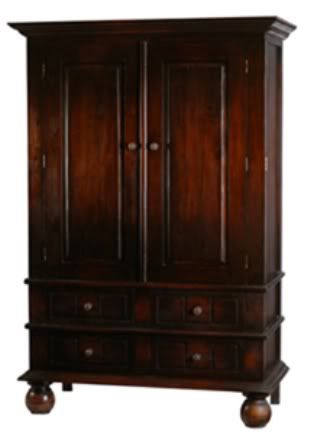 Armoire from Habitat Imports.
I scored these bamboo blinds off of ebay. The picture does not do them justice. I was so happy when they arrived and I pulled them out of the box. They were much better looking than I had expected. I got ALL 5 of them for $40 total and they are currently selling at Lowe's for $40 a piece. So, I will be using them in our bedroom at the new house.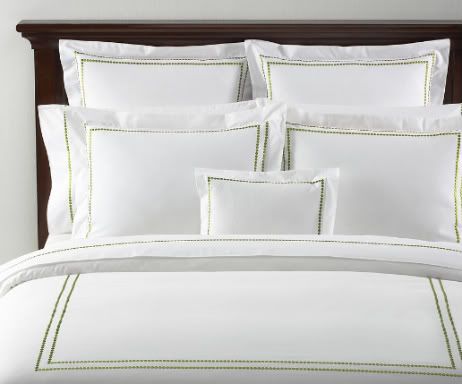 I have this pearl embroidered duvet from Pottery Barn, minus the pillows in this picture.