I love everything about these pictures. The fabric for the chairs, the rug, the light fixture above the table, the white garden stool, the bar stools, the lantern on the coffee table.....
The fabric that she used for the pillows, and chairs and seat covers at the tables is one 0f my favorites right now. I am searching for a fabric similar to this for slipcovers for my 2 English roll arm chairs that I have. They are currently covered in a awful dark blue jean like fabric.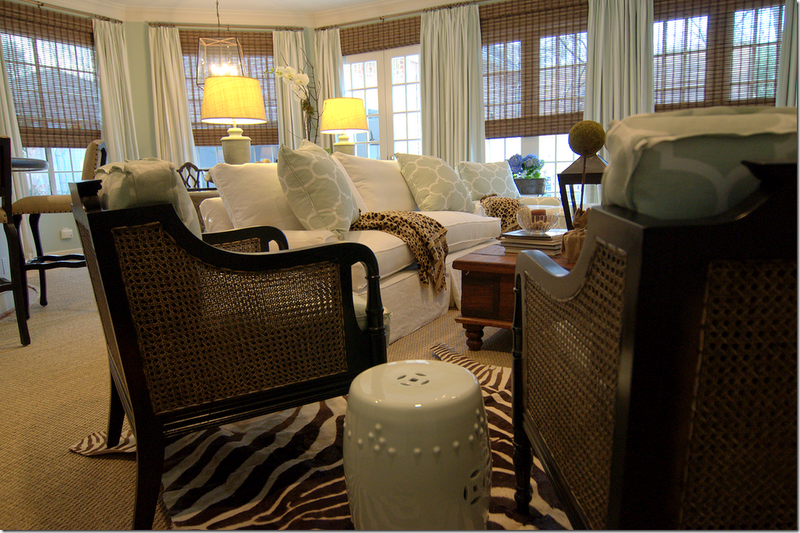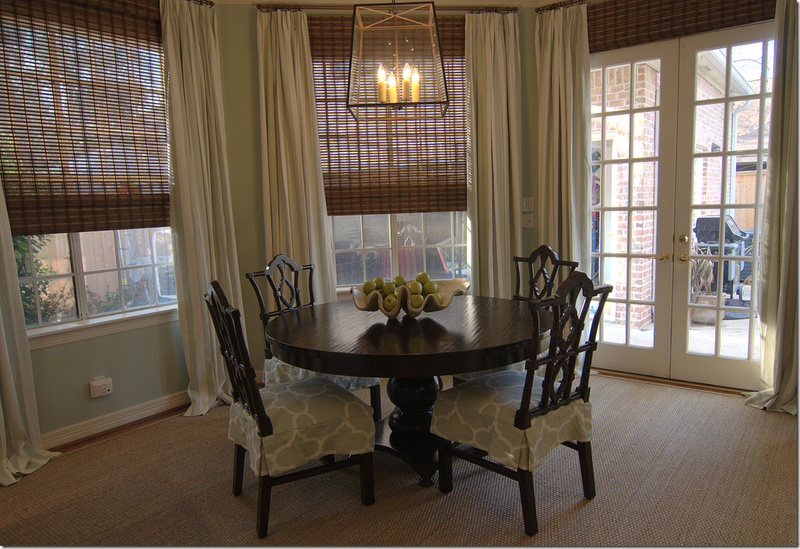 I really like lanterns/light fixtures like this one(above). I am searching for 2 lanterns to go above my kitchen island.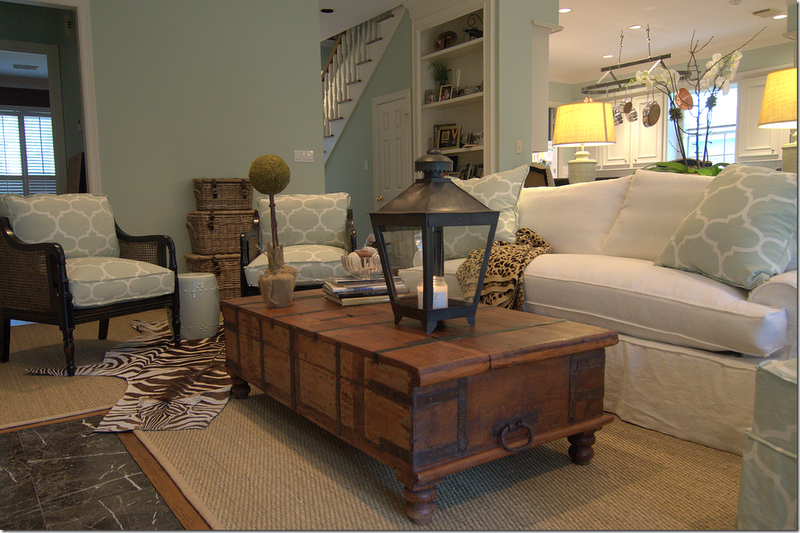 Cote de Texas
The fabric she used for this chair and the others is by Windsor Smith for Kravet.