On Saturday we went out to see our house and Joe "brother-in-law" came along. Things are moving along. We have the trim all around the roof installed, windows in, siding in a small section in the back, bath tubs and showers sitting in the living room waiting to be installed, and stucco is going up on the front.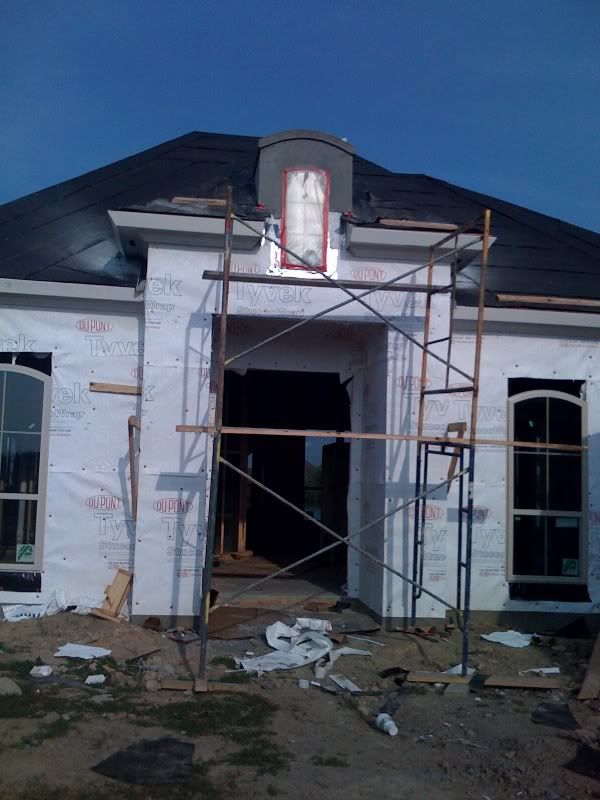 The first stages of the stucco on the dormar window, and you can see the trim here.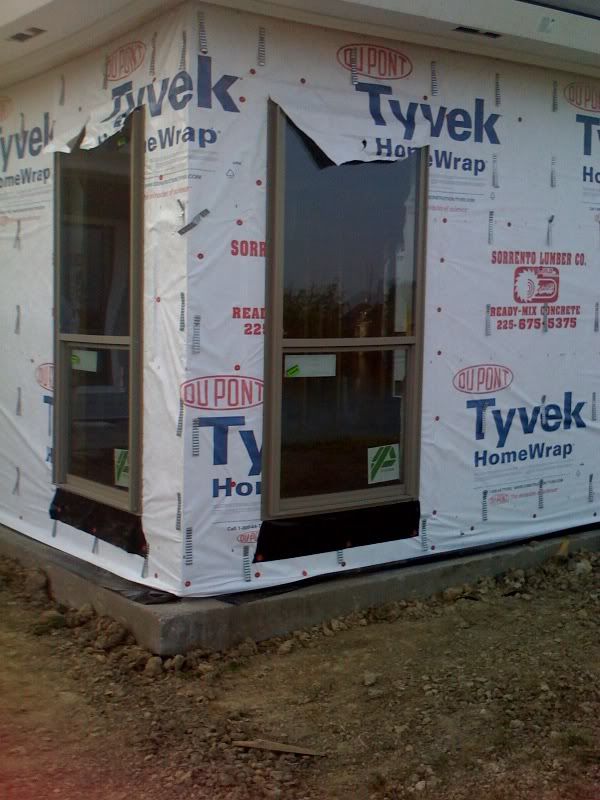 This is the back view of the livign room windows. We are thinking about having concrete poured out further so that we can have enough room to put a table and chairs out there and be able to enjoy the view. We also would like to put up a pergola.