Now we have stucco on the front.(see below)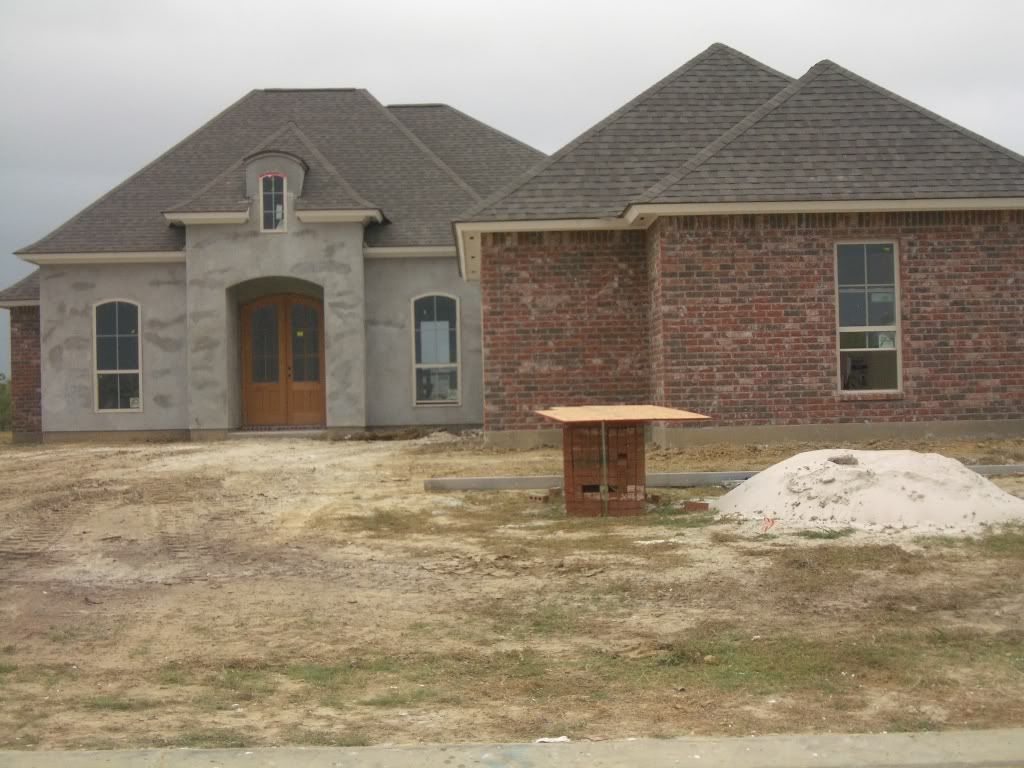 Here are a couple of pics since the sheet rock went up. This is a pic of the dining area.
This pic is of part of the living room, and the hallway goes back to the master bedroom. The kitchen is to the right.