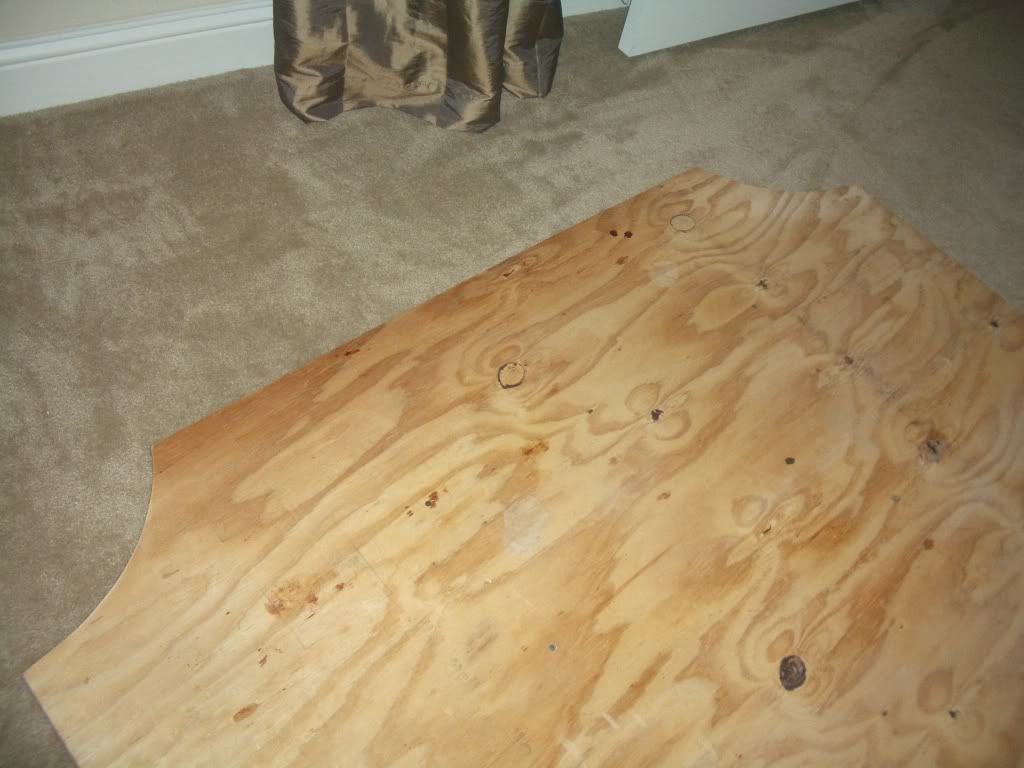 Here it is laying on the floor in my bedroom. The only place where there is enough room to spread everything out. You can see the corners that we cut.
Another pic, but up close of the corner.
We attached extra support on the back side. The plywood is a little flimsy so this will help out.
I have started to attach the 3" foam here. I stapled it in a couple of places. It will not show since I am putting a layer of batting on top of this. I have to go to the store and get more foam. I ran out half way through all this.
Oh, and cutting the foam is kinda annoying. I used my sharpest knife, but I am told that a great way to cut foam is with an electric knife. Too bad I didn't have one.