I took the rest of the lighting fixtures out to the house today. I really like how they look now that they are up.
The island lanterns are up. The back splash was finished today and the faucet is in. When I left they were installing the microwave, oven, and dishwasher.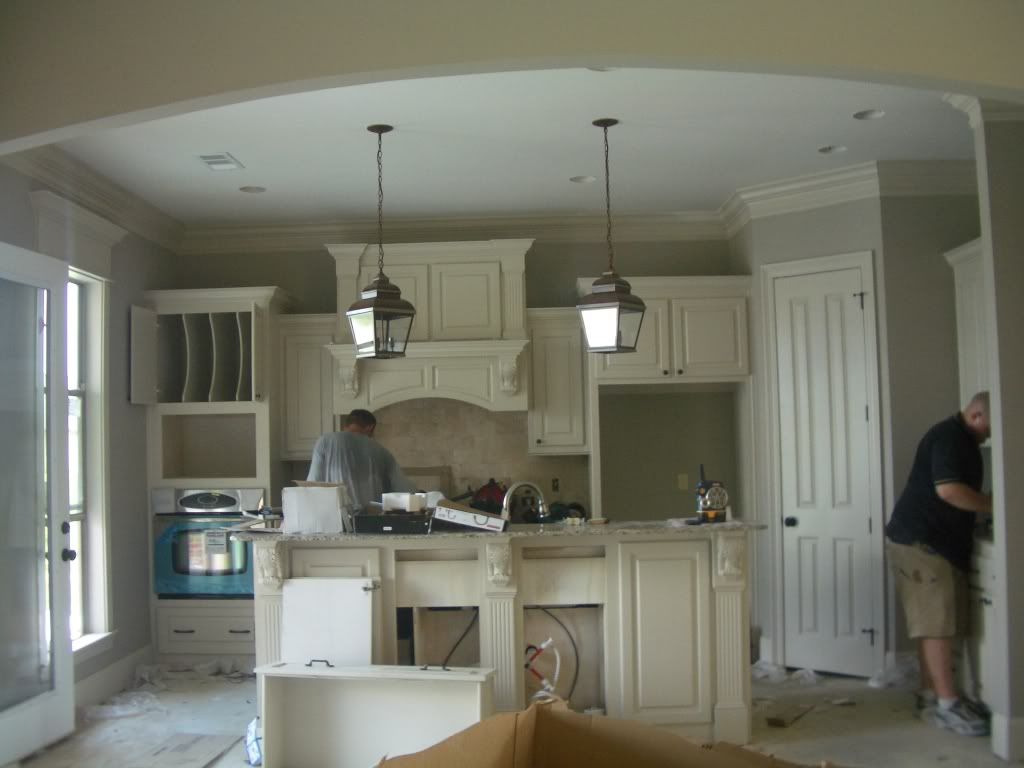 The 1/2 bath dresser sink arrived, but it has a deep scratchon the front of the door. I have told them about it and we will see what they do. I assume that they will need to replace it. It is a pretty deep scratch in the wood.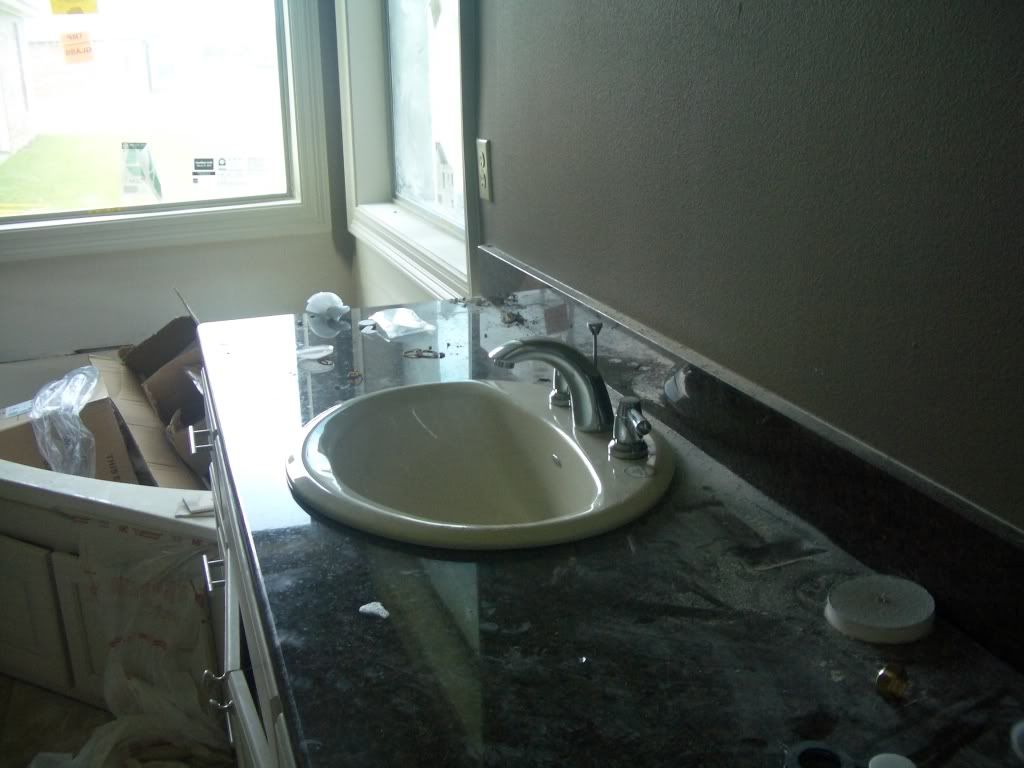 The bathroom sinks, toilets, and faucets were completed today also. Things are moving really fast!