Don't judge the decor just yet!! We are still getting settled in our house. I have only hung one set of pictures that are in the kitchen. I took some random pics that I thought would show the wall color well. The color is Sherwin Williams Amazing Gray at 50% darker.
It changes throughout the day. I love it. It is light, but not too light. It looks great with a variety of colors. It is a warm gray.
I took one pic of the fireplace with a flash and one without it.
In the kitchen, you have to look above the cabinets to see the Amazing Gray, but I threw this one in anyway.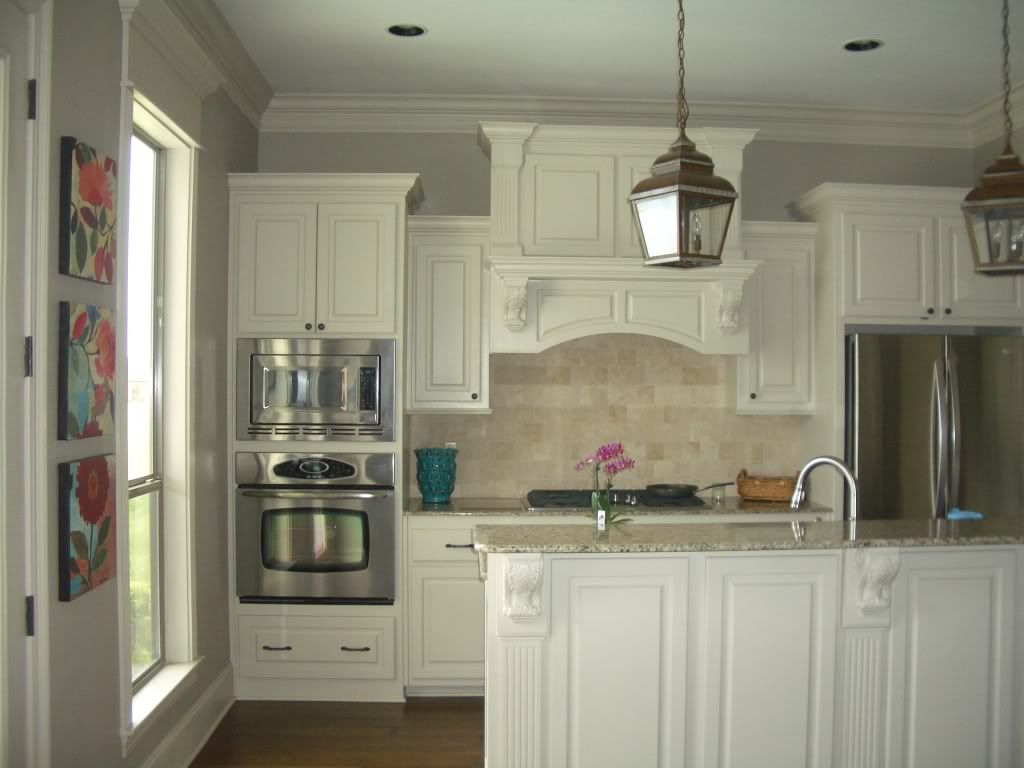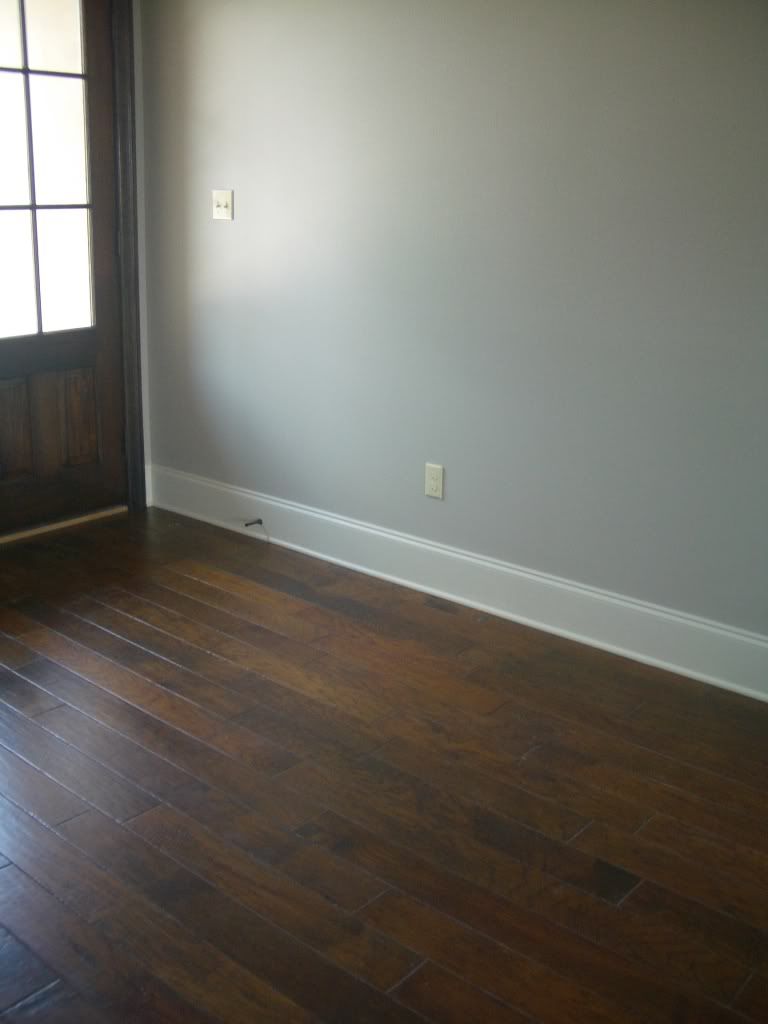 CHECK BACK TO SEE THE FINISHED PRODUCT!!!!