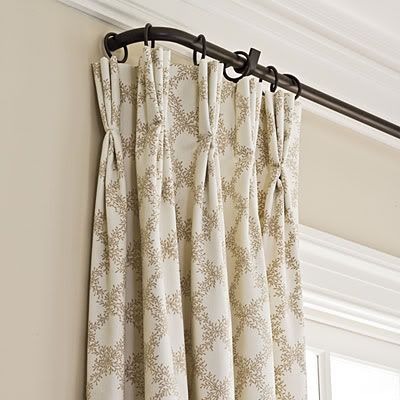 The 2 images above are from Southern Living. I am really liking the rods that turn back towards the wall like these. I have had a hard time finding them.


Here Joni from Cote de Texas hung all drapes and blinds all the way up and at the same height even though all the windows are not the same height as the door. I like how this looks.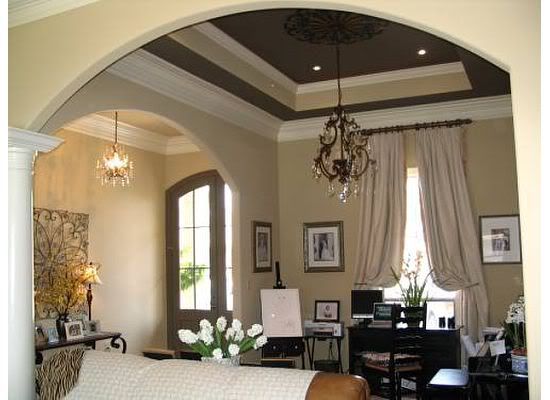 Above is a perfect example of what I am dealing with. I have an arched window that I am covering in our dining area. It is not as big as this one, but I am trying to decide how high to install the rod.



love this pic. The drapes are very close to the color of mine.

In this image from Lonny they went all the way up to the ceiling with the rods which I like, but they could have made the rods longer so that the drapes would not block the window when they are open.

Images: Southern Living, sweethomestyle, Sarah's House, HGTV, Lonny