Roman shades that I made for my master bath. I love the trellis pattern that is similar to the Imperial trellis that we see so much of. I think that the color goes great with the wall color. what do ya think?
one up and one down..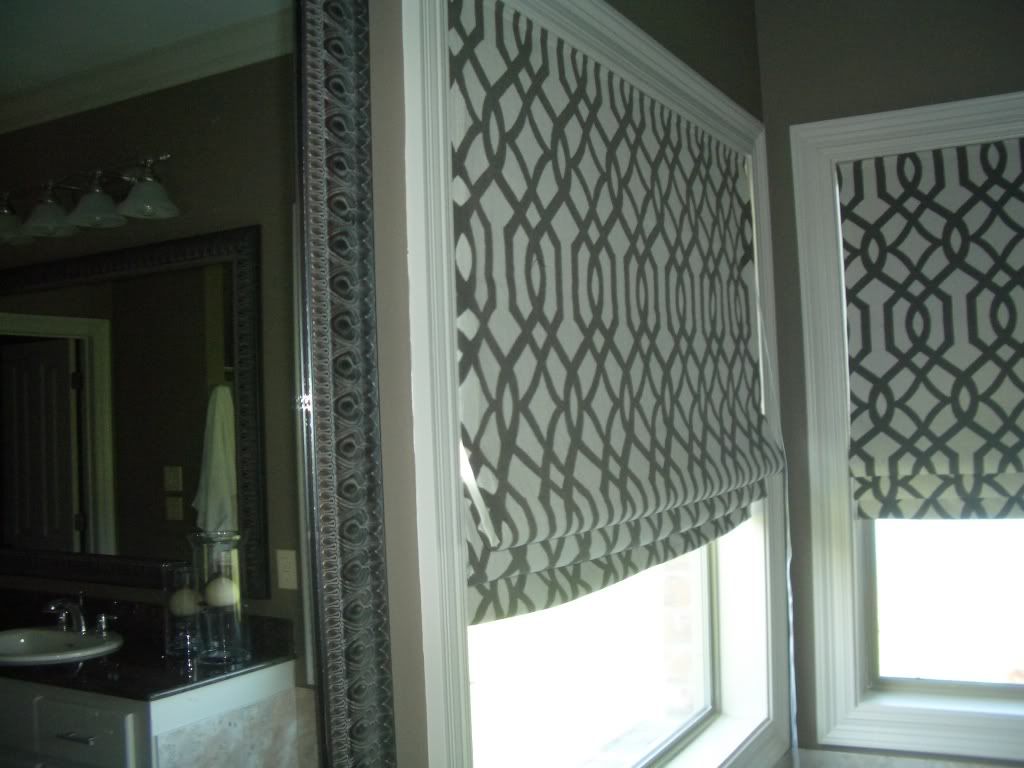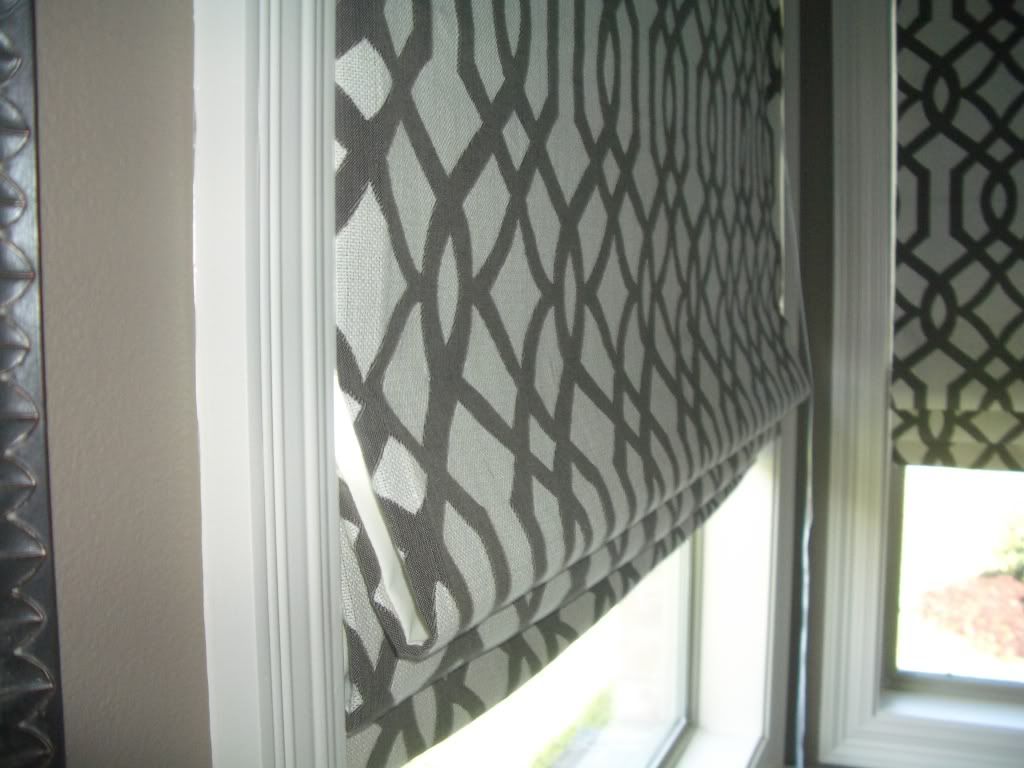 up close of the folds......
they are not perfect but I am learning little tips and tricks each time I make them. up next will be some pics of the half bath roman shade.
they are completely functional!!!! yay!!!!! I don't have to fix the folds each time that I raise and lower them!!!
Follow me and check back to see the full tutorial for the shades!! :) I would love to hear your input and check out your blog too!