I was watching Modern Family last week and wondered what the blue paint color was. So a little google search and this is what I found.
Labrador Blue Paint, by Benjamin Moore was used in the house above.
Louisburg Green paint, is the paint color swatch above, used in the pics below. (Also a Benjamin Moore paint color)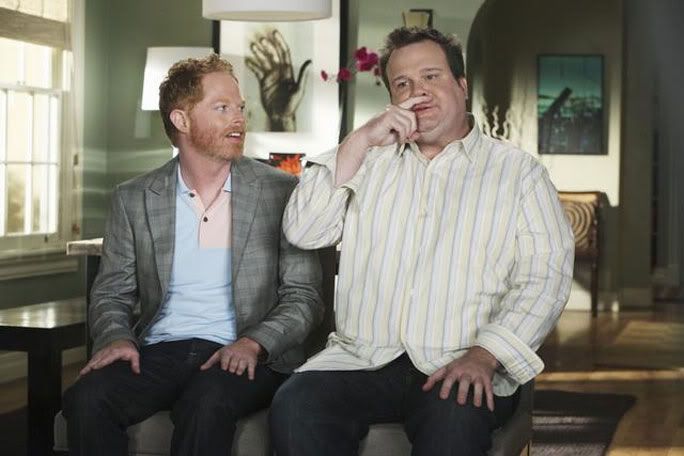 They revealed more of the paint colors but these were the two that I was most interested in. The mag pics are thanks to People Magazine and the other pics are from ABC, and the paint swatches from Benjamin Moore.
Images: People Magazine, Benjamin Moore