There are pros and cons to bamboo blinds. Ok, actually I can only think of one con and lots of pros. The only con is that they do not give complete privacy at night. There are 2 solutions to this problem that I know of. First, hang curtains with the bamboo blinds and close the curtains at night. Capiche!! Second, put up a privacy liner. Check out how this creative blogger added blackout liner to her bamboo blinds.
First, she untied the strings at the bottom of the shade. Then she spread the shade out flat and lined it up with the piece of blackout liner that she had cut to fit it. Next she broke out the hot glue gun and used it to adhere the two together. The blue lines in the first pic show where she used the glue down the shade.
Then she used scissors to make a small cut where the rings are and pulled it through. See above pic. She then pulled the strings back through the rings as they were before and hung the shade. Below is the finished product.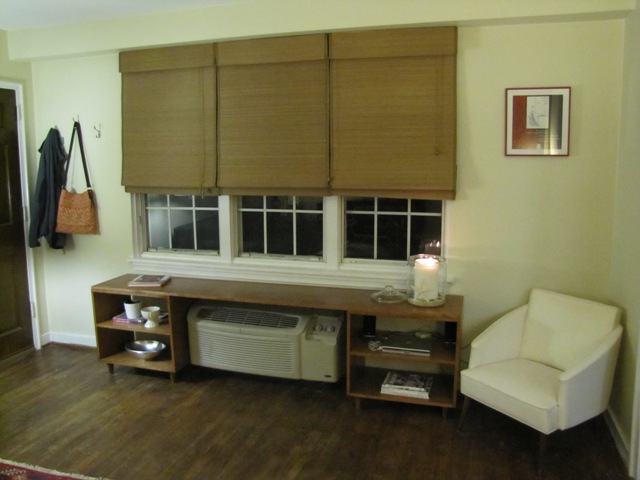 all images via The Borrowed Abode